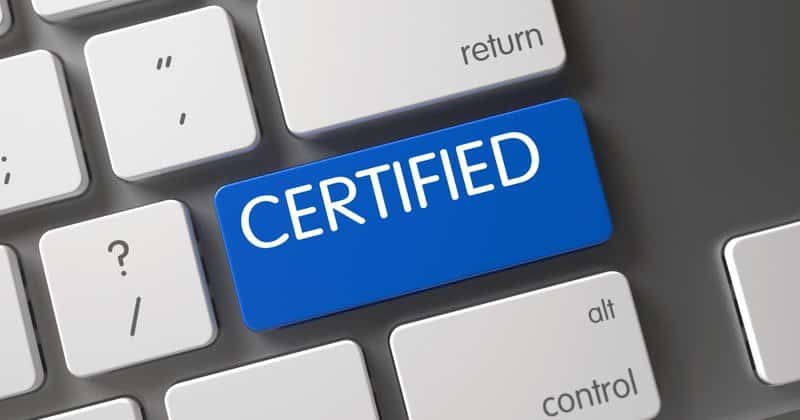 There is often some confusion about the difference between IAM and IAT certifications. Many times these terms are confused and interchanged.
Both of IAM and IAT were established by the Dept. of Defense in 2004. These are qualification standards that are meant to ensure that the Dept. of Defense IT systems are staffed with technical and management personnel who meet a certain standard of technical expertise.
IAT stands for Information Assurance Technical. The IAT certification levels are achieved by passing specific exams and having certain work experience that meet the specific requirements. These requirements are focused on technical knowledge and are geared toward technical staff.
IAM stands for Information Assurance Management. The IAM certification levels are achieved by passing specific exams and having certain work experience that meets the specific level requirements. These requirments are focused on management and are geared toward leadership staff.
Both IAT and IAM standards have three levels: 1, 2, and 3. Level 1 are considered entry level certifications, level 2 are intermediate, and level 3 are expert level.
Government jobs and many commercial industry jobs require the applicants to meet one of the certification levels as a minimum requirement for being considered for the position.
Below is the government published chart that shows the IT certifications that fall into each of the IAT and IAM levels.
DoD 8570.01-M. DoD Approved Baseline Certifications
IAT Level I
IAT Level II
IAT Level III
CompTIA A+
CompTIA Network+
SSCP
GSEC
CompTIA Security+
SCNP
SSCP
CISA
GSE
SCNA
CISSP (or Associate)
GCIH
IAM Level I
IAM Level II
IAM Level III
CAP
GISF
GSLC
CompTIA Security+
CAP
GSLC
CISM
CISSP (or Associate)
GLSC
CISM
CISSP (or Associate)
If you are working in or planning to work in the IT or cyber security field then obtaining the appropriate certification levels is very important and can be quite lucrative.
Obtaining IAM1 or IAT1 level certifications is often the first step to gain an entry level position in the IT field.
Obtaining IAM3 or IAT3 level certifications demonstrates expert level knowledge and experience and is the objective of many experienced technical and management IT professionals.