A firewall is an essential component of a network security system as it isolates and protects the network from unwanted access and malicious intrusions. It is important since it acts as a barrier between external and internal networks.
Organizations require robust firewalls to prevent intruders, such as hackers, Trojan attackers, and viruses from accessing and harming a network or data centers. Additionally, firewalls monitor incoming network data packets to identify and remediate various threats, including DDoS attacks, network snooping, and password cracking attacks.
There are two primary types of firewalls – software and hardware firewalls. A hardware firewall is a physical device designed to be a network barrier. Once deployed to a network, it enforces security policies and access controls and inspects all outbound and inbound traffic.
On the other hand, a software firewall is a computer program created to filter malicious network traffic, prevent unauthorized network access, and protect against threats and attacks. Therefore, an open-source firewall can be categorized as a software firewall. In contrast to commercial firewall solutions, a community maintains and updates an open-source firewall to meet the ever-changing cybersecurity landscape.
Are Open-Source Firewalls the Best?
An open-source firewall is distributed and developed under a general public license and other open-source licenses. One of the primary reasons they are the best firewalls is that anyone can access the source code for free. As a result, it enables a peer-review approach, which theoretically permits various individuals to identify and correct existing flaws in the software. Thus, it is often more secure and has better features than most available commercial firewall solutions.
Open-source firewalls are also best suited for individuals possessing high technical expertise. These include white hat, black hat hackers, and professionals that advocate for open-source operating systems. The most notable advantage is the cost, given that open-source programs are free and suitable for small businesses. Also, the open-source licenses used to develop and distribute an open-source firewall mean that anyone is free to copy, modify, study, and use it without restrictions.
Despite the benefits, some drawbacks come with using an open-source firewall. They include:
They are not documented: Open-source firewall programs are free to develop, modify, and change to meet emerging security needs. While this is a good thing, developers may not be inclined or may lack time to prepare and document help files for open-source firewall products. Coupled with the inherently unintuitive interfaces, new users may find it challenging and frustrating to learn how to configure and set up an open-source firewall correctly.
Hard to use: Accurately configuring an open-source firewall software requires users with a high level of expertise. Most of the available open-source firewalls are configured using obscure commands and command-line interfaces, in contrast to commercial products that come with easy-to-use interfaces. Learning the commands may pose a challenge to new users and home users, especially if they are not well-versed with the underlying operating system.
Lack of real-time monitoring: A significant number of open-source firewalls lack extra features like real-time monitoring, alerting, and logging. Such features may appear insignificant for individual or home use but are crucial to a corporate organization or business environment. The lack of such critical features may prevent administrators from tracking security events, providing forensics data required to investigate a security incident, or justifying security decisions backed by documented information.
Although the disadvantages described above may make open-source firewalls less appealing, multiple open-source firewall solutions have gained traction and become immensely popular in different business settings. Therefore, it is worth identifying some of the most popular open-source firewalls for 2022.
The Best Open Source Firewall for 2022
1.     PfSense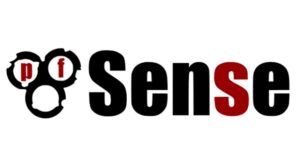 Most experts regard PfSense as the best open source firewall globally. PfSense is an open source, custom kernel based on FreeBSD, a free firewall that protects vital corporate networks against intrusions and attacks. Numerous organizations rely on PfSense to prevent unauthorized or malicious individuals from accessing sensitive information.
Additionally, PfSense enables secure connectivity and access to cloud networks. Essentially, PfSense developers built the product on the concept of a stateful firewall to ensure it contains packet filtering and features that are mostly found in the more expensive commercial firewalls.
In addition, PfSense enables companies to access a wide and comprehensive network of security solutions suited for different kinds of threat landscapes and environments. The PfSense open source firewall solution unlocks access to some of the most reliable platforms, engineered to provide the most robust levels of performance, stability, security, and confidence. PfSense also delivers valuable support through comprehensive documentation. Some of PfSense's key features include:
Real-time monitoring
Has a dynamic DNS by including multiple DNS clients
Firewall capabilities like port/IP filtering, scrubbing and limiting network connections
Inbuilt load balancing for distributing load to several backend servers
Network address translation for port reflection and forwarding
Failover to seconder in the event the primary fails, which ensures high availability
A virtual private network that supports OpenVPN and IPsec
Maintains a history of resource utilization to enable reporting
2.     IPFire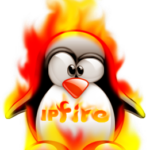 IPFire is a Linux-based open source firewall built on top of Netfilter to provide advanced network security for corporate business networks. Specifically, IPFire delivers extensive protection from various internet and DDoS connections attacks. The IPFire open-source software solution results from the work of a dedicated online community consisting of thousands of developers.
Besides powerful capabilities, IPFire open-source firewall is lightweight, making it easy to deploy and implement. For example, IPFire enables users to access an intrusion detection system and use it to analyze home network traffic and pinpoint potential anomalies or exploits accurately.
It is worth noting that the IPFire firewall enables users to set up a system to block attackers automatically once it detects attacks. Similar to some of the most popular firewalls, IPFire provides a web interface through which users can set or modify various configurations. Besides, IPFire permits users to configure a network to meet different requirements, such as advanced logging and graphical reports. IPFire's key features include:
Enables stateful packet inspection
Provides an intrusion detection system
Provides a proxy server capable of catching and content filtering functionalities
Provides a virtual private network with OpenVPN and IPsec
Wake-on-LAN (WOL) capabilities
Has a dynamic DNS
Provides a DHCP server
3.     VyOS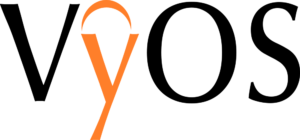 VyOS is an open-source firewall network solution designed to operate on a Linux distribution system. As a result, it is one of the few open-source firewall products with a unified interface for managing all functions. In addition, the VyOS open-source network provides access to a free routing platform that complements most of the functions found in other commercially available firewall products from leading vendors. Furthermore, the VyOS open-source firewall solution runs on standard operating systems. Therefore, it is suitable for use as a firewall platform or router platform for multiple kinds of cloud deployments.
That said, VyOS enables companies to utilize a comprehensive firewall system that provides access to industry-standard routing protocols and enables policy-based and multi-path routing. Also, users can set up the VyOS solution on specific VPN solutions to ensure secure remote access and communications.
Moreover, the unified management interface provides access to multiple applications like StrongS/WAN, OpenVPN, DHCPD, and Quagga. VyOS stands out from most open-source firewalls since it can be installed on a cloud platform, virtual machine, or other physical hardware. VyOS key features include:
Quality of Service (QoS) policies, such as traffic redirection, drop tail, fair-queue, among others
sFlow and NetFlow
IPv6 and IPv4 traffic firewall rulesets
Dynamic and static routing
Tunnel interfaces
URL and web proxy filtering
DHCPv6 and DHCP server and relay
VXLAN, static L2TPv3, SIT, IPIP, GRE, PPPoE
Network address translation
4.     Untangle open source firewall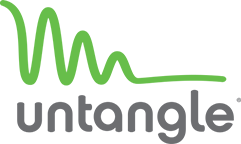 Untangle is an advanced open-source firewall solution that provides a host of security functionalities and solutions to modern digital brands. Also, Untangle delivers a secure and powerful environment for company digital networks. The open-source firewall product is also dynamic since users can install it on a server, dedicated virtual appliance, public cloud, or virtual machine and use it to secure their networks, applications, and data.
Untangle is also dynamic since it can be downloaded in various formats to suit multiple deployment needs. For example, users can download Untangle as a VMware image, ISO image, or USB image. The company also provides the same open-source software package as a standalone hardware solution that users can connect to their networks as a hardware firewall.
Untangle open-source firewall is also designed to simplify network security to save users' time. The firewall is built to strike a balance between; protection and performance; and productivity and policy. Thus, it is ideal for companies looking for a cost-effective, powerful network security product that can address any emerging security challenge. The firewall is applicable across diverse settings, including large distributed enterprises, schools, and small remote offices. Untangle comes with different software modules that can be disabled or enabled individually. The firewall's key features include:
5.     Smoothwall Express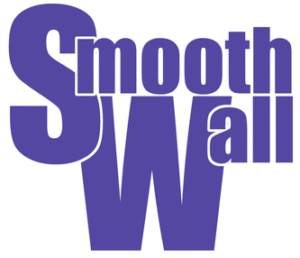 The Smoothwall express open-source firewall delivers seven layers of application control and can be a part of or be a standalone package. Also, the Smoothwall firewall can be combined with the Smoothwall filter to provide organizations with a complete package for securing their online activities. Alternatively, companies can use the firewall on its own to manage network bandwidth, filter dynamic threats in real-time, and use it as a gateway anti-malware protection.
The Smoothwall open-source firewall is one of the exciting security tools on the market. Thousands of developers continuously develop and update the GNU- and Linux-based Smoothwall solution. It is also security-hardened to minimize the risks of exploitable vulnerabilities that can impact users adversely.
It is important to note that the Smoothwall firewall is a Linux firewall that can be configured through a web-based graphical user interface. The firewall requires users to possess little knowledge of a Linux system to install, configure, and use it to secure a network. Smoothwall express firewall supports external/internal network filtering, demilitarized zones, Local Area Networks, web proxy for acceleration, etc. The key features include:
Simple to use QoS
Outbound filtering
List of malicious IP addresses to deny access
vvgTimed access
Port forwarding
Supports external connectivity through DHCP ethernet, PPPoA, PPPoE, and static ethernet
Snort rules updated automatically for an intrusion detection system
6.     OPNSense
OPNSense is an open-source firewall project that is free, easy to use, and ideal for scaling infinitely. OPNSense delivers a powerful firewall that supports IPv6 and IPv4 live views on blocked and passed traffic. It also provides the best-in-class intrusion detection and virtual private network solutions. Moreover, OPNSense provides multi-WAN capabilities that include state synchronization, intrusion detection, and hardware failover.
Installing the OPNSense open-source firewall enables two-factor authentication throughout the secured system for users and other services like a VPN gateway. Unlike most open-source projects, OPNSense provides multi-language support for different users and has an intuitive user interface designed to provide easy development and access.
You can find most security solutions in a commercial firewall included in OPNSense firewalls, which are built to provide a rich set of security offerings that come with the advantages of verifiable and open sources. Some of the OPNSense features include:
Hardware failover and high availability
DNS forwarder and DNS server
Inline prevention and intrusion detection
Built-in monitoring and reporting tools
VPN solutions
Supports various plugins
7.     Endian
The Endian Firewall Community (EFW) is an open-source firewall solution and UTM that provides a unique combination of various security capabilities. It comes as a free version, but the developers do not provide additional support. Companies can use the Endian open-source firewall to establish email and web security through powerful built-in analytics. Once users download the Endian firewall solution, they get turnkey products, additional unified threat management, and open-source anti-virus products. It also provides powerful VPN services through which users can unlock extra support. Endian's key features include multi-WAN, QoS, intrusion prevention, and email security.
8.     ClearOS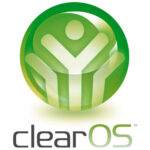 The ClearOS open-source firewall is based on CentOS, and it is designed to transform a standard PC into a dedicated gateway/internet server and firewall solution. ClearOS comes in three editions- ClearOS community, ClearOS business, and ClearOS home. The ClearOS community edition comes as a free version, but users must purchase a subscription for the business and home edition.
The ClearOS firewall is suited for SMBs and startups. Also, ClearOS comes as a complete network firewall solution whose functionalities can be extended by installing various applications, among them being DNS server, DMZ, DHCP server, bandwidth manager, among others. The applications enable various functions that can be configured through a web-based interface. The firewall's most notable features are:
Bandwidth QoS manager
Content and web proxy filtering
Provides multiple security levels
Managing file-sharing usage
Intrusion detection and prevention systems
Firewall functionalities, security, and networking