In today's world, technology plays a significant role in almost every aspect of human life. However, with the increasing use of technology, the importance of cybersecurity cannot be ignored. The continuous advancements in technology have created ethical challenges that require robust countermeasures. Therefore, the demand for highly skilled cybersecurity professionals has increased significantly. These professionals are capable of handling complex security tasks and are rewarded with top-dollar compensation for their exceptional services. This discussion provides a comprehensive overview of the top-paid cybersecurity roles, the necessary qualifications, and the future outlook of the sector. Additionally, it presents insightful experiences shared by professionals who have excelled in this field.
Identifying Highest Paying Cyber Security Jobs
Unleashing High Paying Jobs in Cyber Security Landscape
In the ever-evolving global digital space, cyber security continues to gain a foothold as a critical element of the technology industry. This growth propels a steady surge in demand for cyber security experts, presenting a plethora of high paying, challenging, and rewarding job opportunities. Let's dive directly into this fascinating spectrum by exploring the most lucrative jobs in the cyber security industry.
First on the list is the role of a Chief Information Security Officer (CISO). Primarily a senior-level executive, a CISO's responsibility is to establish and maintain an organization's security vision, strategy, and programs. According to PayScale, CISOs command an average salary ranging from $105,000 to $225,000 annually. The substantial paycheck rightly mirrors the criticality of their work in ensuring enterprises remain unscathed amid intensifying cyber threats.
Next up is an Information Security Analyst. They play a key role in safeguarding an organization's computer networks and systems, a task realized through the continual planning and carrying out of security measures. As per the Bureau of Labor Statistics, the median pay for these professionals in 2020 was approximately $103,590 per year. Specialists in this field earn well due to their quintessential part in mitigating and warding off cyber threats.
Another high-paying job is a Penetration Tester or Ethical Hacker. These professionals actively break into systems (ethically, of course) to expose weaknesses and vulnerabilities, offering an offensive yet preemptive approach to improving network security. The average salary, as reported by Salary.com, ranges from $89,000 to $121,000 per year. The demand for these professionals corresponds to the growing realization that defense alone doesn't always guarantee foolproof security.
Then we have Security Software Developers. These tech enthusiasts are the creators of various protective software like firewalls and encryption programs. Falling under this umbrella role are security-centric System, Network, and Application Developers. Glassdoor indicates that the median base salary for security software developers hovers around $105,590, a figure justified by their instrumental role in developing the first line of defense against cyber breaches.
Last but not least, a prominent and generously paying job profile is that of a Security Auditor. They are responsible for objectively reviewing an organization's security measures to identify vulnerabilities and suggest improvements. Salary.com lists a range from $90,000 to $120,000 annually for this role. The growing compliance needs and prevention of potential data breaches underscore the relevance and demand for this role.
To conclude, these are some of the high paying cyber security roles in the tech industry today. As data continues to play a vital role in our lives, safeguarding that information is of paramount importance, hence the increasing demand for cyber security personnel. Salary and job growth potential are compelling reasons to consider these roles, but the intellectual challenges they present is what truly make them intriguing opportunities for tech enthusiasts. For those with a penchant for technology and analytical problem-solving, a career choice in cyber security is indeed a rewarding one.
References:
Salary details – PayScale.COM, Bureau of Labor Statistics, Salary.COM, Glassdoor.
Professional Roles and Duties – Cyber Security Education-org.
Industry insights – Bureau of Labor Statistics.
Skills and Qualifications for High-Paying Cyber Security Jobs
Skills Needed for Lucrative Cybersecurity Professions
Inside today's deeply connected digital world, cybersecurity has emerged as an essential field, requiring a specific set of skills to navigate. With high stakes and monumental salaries, pinning down precisely what employers demand allows potential cybersecurity professionals to step into the high-paying roles they desire.
One of the immensely coveted positions in cybersecurity is the Incident Response Analyst. This role is pivotal in developing and executing the company's incident response protocols in the event of a security breach situation. Focusing on the identification, investigation, and resolution of security incidents, experts in this field should possess exceptional problem-solving skills. Additionally, certified training in GIAC Certified Incident Handler (GCIH) or Certified Network Defense Architect (CNDA) is frequently desired.
Forensic experts play a crucial role in cybersecurity. These digital detectives conduct post-attack investigations to unearth how it happened and who was responsible. They then work on designing mechanisms to prevent future occurrences of such incidents. Professionals in this line of work need to possess a strong understanding of digital forensics and often benefit from formal education in computer science or cybersecurity.
The network security engineer is another highly sought-after position. These professionals are the architects of the firewall and security system within a network. They are responsible for maintenance, updates, and troubleshooting. Advanced knowledge of diverse IT systems, understanding of the cyber threat landscape and proficiency in a variety of security software tools are a must-have to succeed in this role.
Professionals heading into the cyber threat analysis field should have a deep understanding of threat intelligence. They analyze, interpret, and categorize threat data then relay this information to relevant personnel. Analytical skills, coupled with abilities in malware analysis and an understanding of programming languages like Python and SQL, are particularly valuable here.
Finally, but not least important, are the roles for security system administrators. They oversee the creation and maintenance of the security infrastructure. This job requires skills like system troubleshooting, security software implementation, and a strong knowledge of security standards and protocols.
In conclusion, the landscape of cybersecurity is broad, hosting an array of highly paid positions that need a variety of skills. Beyond technical abilities, professionals in this field need sharp analytical skills, creative problem-solving abilities, and a relentless hunger for staying abreast of the rapidly changing cyber threat landscape. A career in cybersecurity is both an exciting endeavor and a serious responsibility, making it crucial to hone the right skills for the desired job role. Whether you aim to be a network security engineer, an incident response analyst, or any other cybersecurity high-paying job, gear up your skillset to meet the market demands.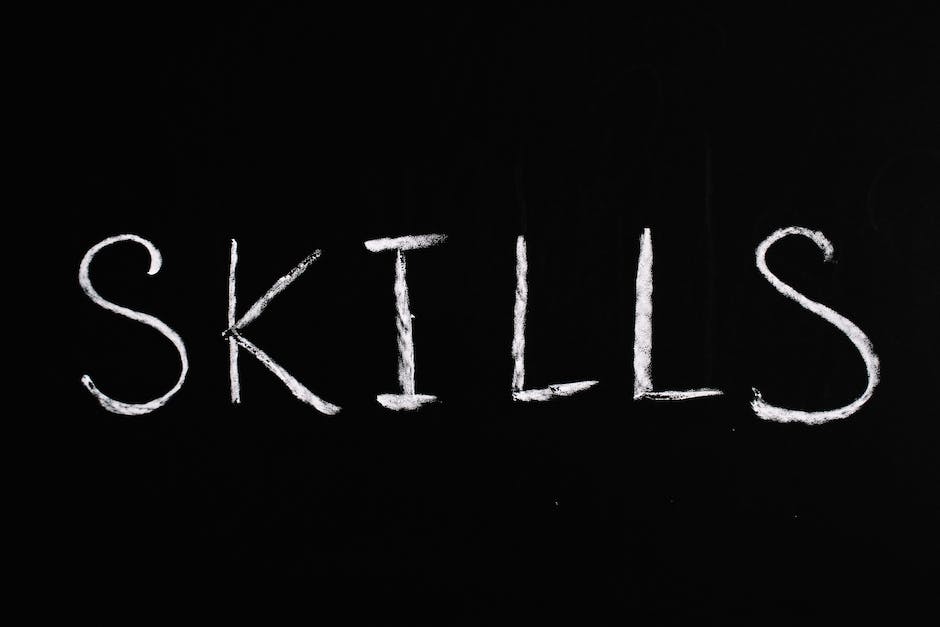 Future of Cyber Security Job Market
Throughout the coming years, the cybersecurity job market promises to expand and diversify, thanks to the surging digitization of every business sector. Here are just a few among many promising career paths growing within the cybersecurity sphere.
Cryptographer:

As encryption technology proliferates, professionals capable of designing untraceable communication networks will be in high demand.
Strong mathematical and coding skills are mandatory.
Proficiency in languages such as Python, Java, or R is crucial.

Security Operations Center (SOC) Analyst:
Cyber Security Sales Engineer:

This role demands an understanding of cybersecurity products and the ability to present their value to potential customers.
Experts in this field must possess a fusion of technical skills and charisma.
Strong knowledge of various cybersecurity solutions and good communication abilities are prized traits.

Vulnerability Assessor:

These professionals identify weak points in security infrastructure and suggest improvements.
A comprehensive knowledge of IT systems and computer networking is crucial.
They should be well-versed with Vulnerability Assessment and Management tools.

Security Architect:

They plan, design, and coordinate robust security systems and architecture.
An in-depth understanding of complex IT networks, databases, hardware, and software systems is imperative.
Possessing cybersecurity certifications like CISSP and CISM can be advantageous.

Information Systems Security Manager:

This role involves coordination with different departments to ensure the organization practicing the most effective security strategies.
Knowledge of risk management, disaster recovery, and business continuity planning is critical.
Background in IT governance, Control Objectives for Information and Related Technologies (COBIT), and ITIL is profoundly beneficial.
Remaining up-to-date with the latest developments in cybersecurity and technology at large is essential for a successful career in cybersecurity. Whether one aspires to be a Cryptographer, a SOC Analyst, or an Information System Security Manager, continuous learning and evolution of technical acumen is vital to staying ahead in an ever-evolving tech ecosystem. Adapting to new technologies and progressing one's repertoire of skills will always be key to seizing the best cybersecurity jobs the future has to offer.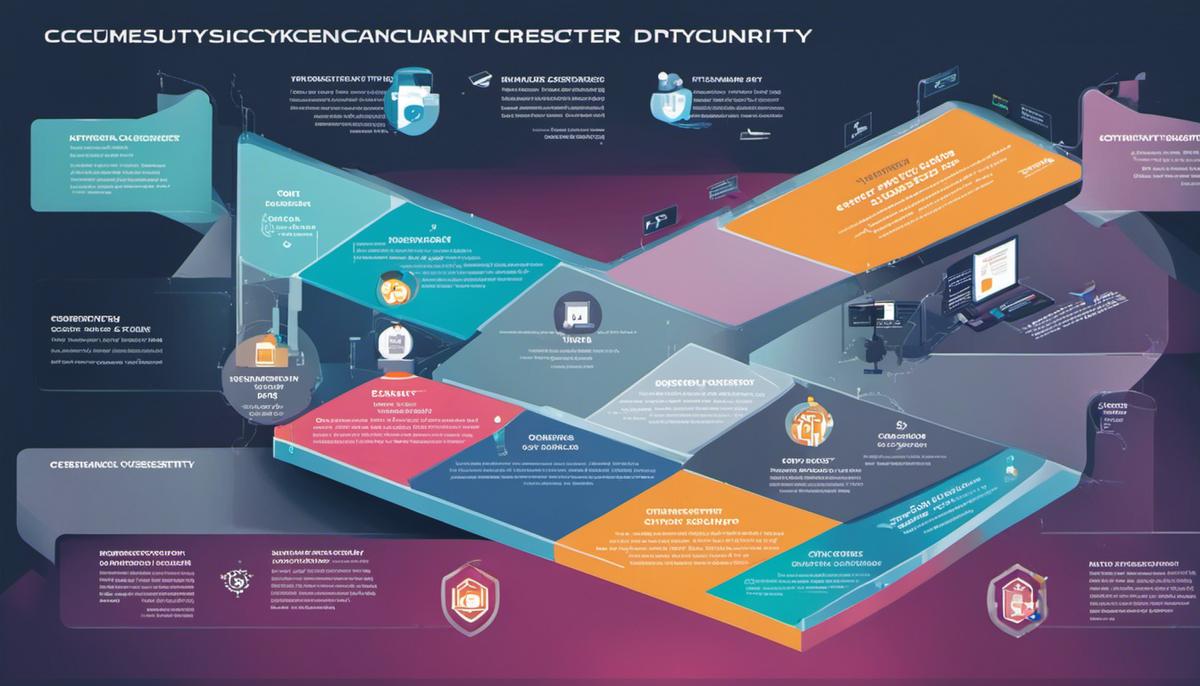 Case Study: Successful Professionals in High-Paying Cyber Security Jobs
A career in cyber security offers endless possibilities, with each role being distinct yet interconnected. Let's delve into other high-paying cyber security professions, exploring their notable features, responsibilities, and the knowledge acquired from these successful professionals.
A Cryptographer, often considered an unsung hero, plays a crucial role in creating algorithms, ciphers, and security systems to encrypt sensitive information. A keen sense of mathematical astuteness and knowledge of computer science forms the backbone of this role. A highly analytical mind that thrives in code-breaking and problem-solving is what defines a successful Cryptographer.
On the front lines of an organization's defense system is the Security Operations Center (SOC) Analyst. These vigilant professionals monitor and analyze activity on networks, servers, endpoints, databases, applications, websites, and other technology systems. A deep command over incident response procedures, anomaly detection, and threat-hunting techniques is vital for this role, making a SOC Analyst an indispensable asset to any organization.
The Cybersecurity Sales Engineer, a blend of technical experts and sales representatives, helps businesses identify suitable security solutions. Professional success in this role underscores the importance of articulate communication and in-depth knowledge of cybersecurity products. In essence, one must become an evangelist for cyber security solutions to succeed here.
The Vulnerability Assessor, a relatively new role in the cybersecurity landscape, takes on the shrewd task of identifying, quantifying, and prioritizing vulnerabilities in systems. This expertise requires a keen understanding of risk assessment, penetration testing, and other protective measures. Dedication towards continual learning and adaptation to new threats becomes a prerequisite in this profession.
The Security Architect, an elite player, creates a fortress around the organization's information system. Strong analytical thinking skills and an innate ability to visualize complex systems are key. Their role underscores the significance of designing robust security structures and ensuring their seamless integration with the existing infrastructure.
Lastly, the Information Systems Security Manager oversees the security aspects of business operations. Primary focus areas include risk management, policy development, and compliance auditing. Highly successful managers in this field exhibit exceptional leadership skills and an intimate understanding of corporate governance in regards to IT.
Across these roles, a pattern emerges – thriving in the cyber security field requires more than just the mastery of hard skills. Cool-headedness in crisis, relentless analytical rigor, and an endless appetite for continued learning in an ever-evolving landscape are all crucial. It's clear that successful professionals in high-paying roles are not one-dimensional; they are a healthy balance of intellectual acumen, specific expertise, and interpersonal effectiveness. The cyber security field isn't an easy ride, but for those equipped with the right skills and mindset, it is indeed a rewarding journey.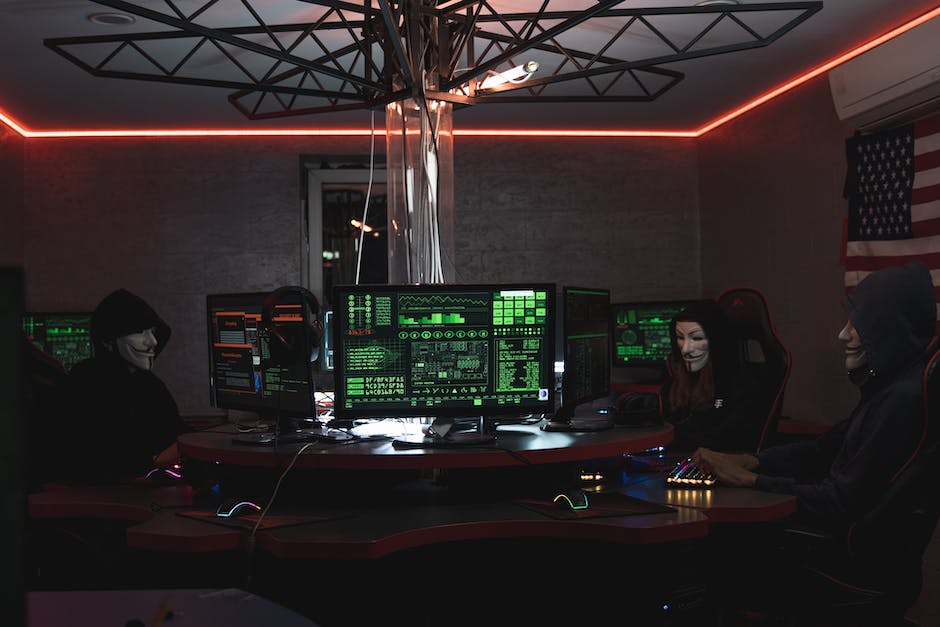 Throughout this exploration of the high-paying cybersecurity field, it has become evident that this realm is in constant flux, owing to technological progress and evolving security threats. Simultaneously, the potential for high returns makes it worth the journey. By nurturing critical skills, attaining relevant qualifications, and gathering valuable experience, aspirants can seize esteemed positions. Additionally, the case studies deliver a true-to-life perspective of what it takes to succeed in this dynamic field. Thus, those seeking to embark on this lucrative career path can leverage this guidance to unlock their potential and scale to unprecedented heights within the cybersecurity industry.